How to buy
Buy in app
You can use the [Starter] edition for free forever, but if you want to unlock all features you can buy a [Pro] edition license directly from the application.
Buy on the web
If you prefer you can also buy the [Pro] edition license from PhotoInsight official website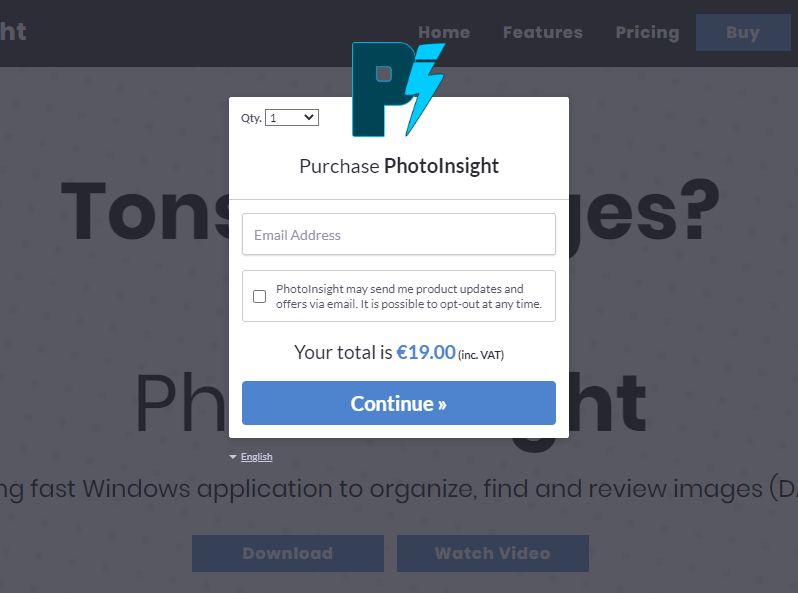 License key
When you have completed the [Pro] license purchase, an email containing your license key will be sent automatically (to the same address you used during the purchase).
Activate [Pro] Edition
Refer to this section to see how you can activate your license (steps 4 and 5).
Single computer license key
The license you purchased is valid for a single computer. If you reinstall your computer or buy a new one, send an
email here
, your activation will be reset.